Do-it-Yourself Dog Washing
Does your dog need a bath? Or maybe it is just time for some good old fashioned grooming. No need to create a mess in the bathroom or kitchen, The Critters & Me has a fully equipped self-service dog wash available year round. The dog wash has two stainless steel wash tubs with flexible spray nozzles, non-slip mats, ramps for easy access and rubber aprons for you. The wash is stocked with dog friendly shampoos and conditioners and we provide scrub clothes and towels. There is also a grooming table, brushes and dog sized air-dryer. All you have to do is bring your dirty dog.
THE DOG WASH IS AVAILABLE 6 DAYS A WEEK:
Monday - Friday from 9:00 AM to 4:30 PM
Saturday 9:00 AM to 4:00 PM
The cost is $16 per dog for 1/2 hour or $26 for a full hour. Each additional towel needed is $2. If you need more time we can add 15 minutes to your appointment for $7.50. We recommend calling or clicking below to make an appointment but walk-ins are not suggested due to the wash area booking up quickly.

Price Increase Notice:
As of 4/1/2023 the dog was prices will increase as follows:
Friendly dog wash (half hour) - $18
Friendly dog was (hour) - $28
Private dog wash (half hour) - $20
Private dog wash (hour) - $30

---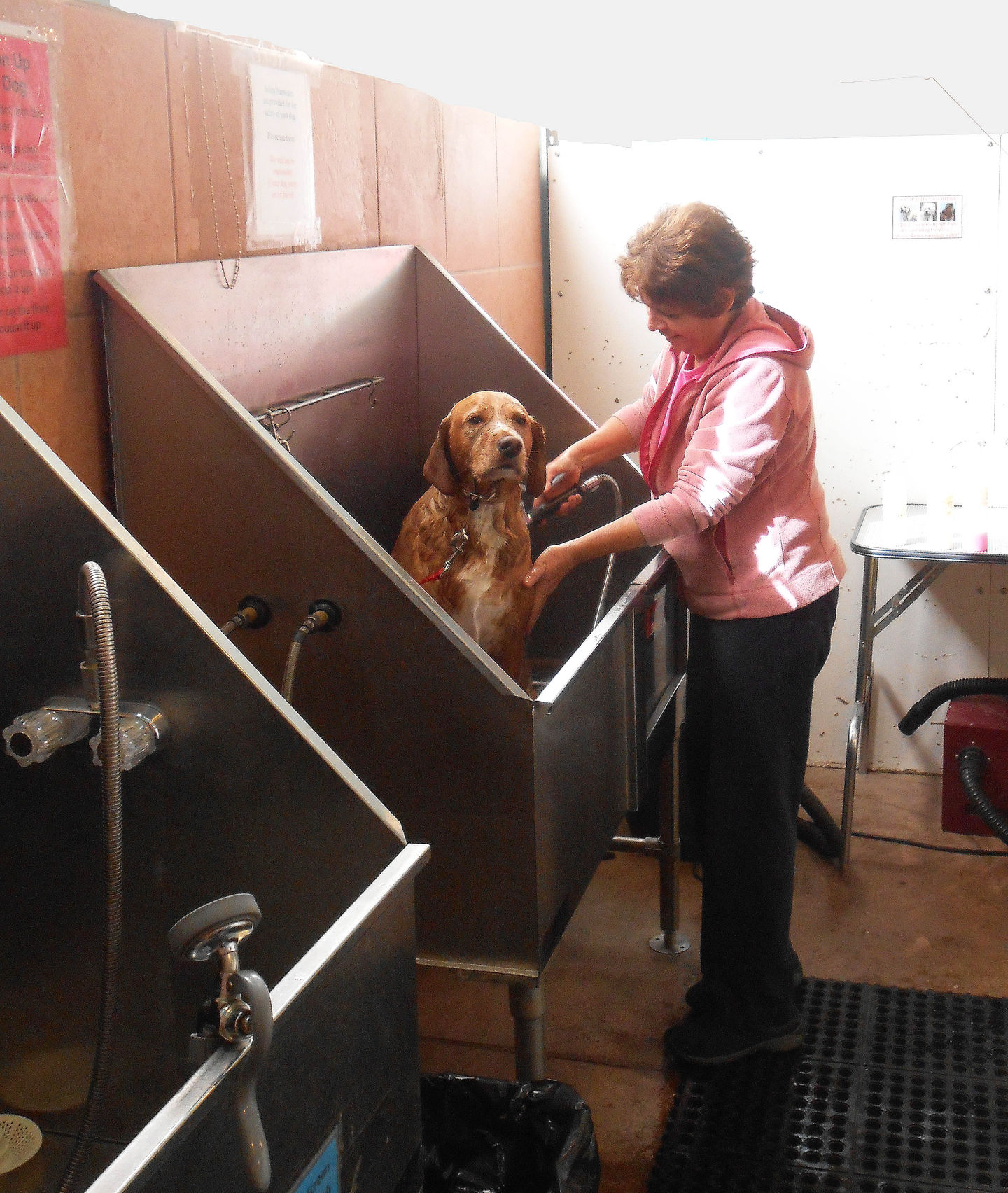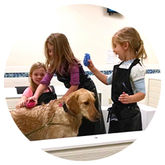 Self-Service Dog Wash
Our self-service dog wash permits you to stand in comfort at the dog washing station, and we provide all the things needed to give your dog a professional wash.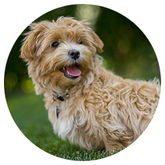 Dog Wash
Walk in friendly. All you bring is the dog, we provide the rest. Do-it-Yourself Dog Washing: Monday - Friday, 9AM to 4:30PM & Saturday, 9AM to 4PM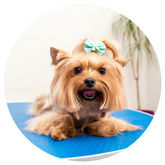 We Provide the Towel!
We provide the towel and everything else you need to do a proper job of bathing your dog. Brushes, shampoo, and conditioner.
Come visit our pet supply store in Santa Fe, NM specializing in quality food, treats, and supplies for cats and dogs.