Make your world more colorful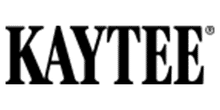 The Critters & Me is proud to carry Kaytee in Santa Fe, New Mexico. Nicholas Knauf starts his own grain and feed business in Sheboygan, Wisconsin. Knauf opens a branch elevator in Brillion and sends 500 railroad carloads of wheat per year to the then thriving flour mill town of Milwaukee. Nicholas Knauf builds a grain elevator in Chilton, Wisconsin, which becomes his corporate headquarters. William N. Knauf (the 19-year-old son of Nicholas), Frank Tesch, and Milton Jones form a partnership. Under the subsequent ownership of Knauf & Tesch (K&T), the business supplies area farmers with clean, reliable seeds. They purchase the grain elevators from Nicholas Knauf in 1897. Knauf and Tesch become a Wisconsin-based corporation.
Birds Product
Kaytee Fiesta Parrot Food
Kaytee Fiesta Cockatiel Food
Kaytee Forti-Diet Pro Health Conure and Lovebird Food
Kaytee exact Hand Feeding for Baby Birds
Kaytee Fiesta Parakeet Food
Kaytee Forti-Diet Pro Health Cockatiel Food
Kaytee Forti-Diet Pro Health Parrot Food
Kaytee Fiesta Macaw Food
Kaytee Fiesta Conure Food
Kaytee Supreme Dove Food
Kaytee Treat Stick Honey Flavor Multi-Pack for Parakeets
Kaytee exact Rainbow Large Parrot Food
Kaytee Supreme Finch Food
Kaytee Supreme Parrot Food
Small Pets Product
Kaytee Timothy Hay
Kaytee Complete Guinea Pig Kit
Kaytee Silent Spinner Wheel
Kaytee Complete Dwarf Rabbit Kit
Kaytee Fiesta Guinea Pig Food
Kaytee Crittertrail One Level Habitat
Kaytee Timothy Complete Rabbit Food
Kaytee Timothy Complete Rabbit Food with Flowers & Herbs
Kaytee Hay & Food Bin Feeder With Quick Locks
Kaytee Fiesta Rabbit Food
Kaytee Chew-Proof Water Bottle
Kaytee Timothy Complete Guinea Pig Food
Chicken Product
Kaytee Chicken Coop With Nesting Box/Run
Kaytee Mealworms And Oats Treat
Kaytee Scratch Plus for Chickens
Kaytee Dried Mealworms
Kaytee Mealworms And Corn Treat
Kaytee Chicken/Chick Starter Kit
Kaytee Chicken Feeder
Kaytee Chicken Waterer
Kaytee Chicken Treat Dispensing Toy
Kaytee Chicken Fruit And Veggie Basket
Kaytee Chicken Starter Grower Crumble
Kaytee Chicken Wire Pen For Baby Chicks
Come visit our pet supply store in Santa Fe, NM specializing in quality food, treats, and supplies for cats and dogs.